Instructions on arrival
On arrival, please read the "INSTRUCTIONS OF USING THE HOUSE AND THE HAM SHACK".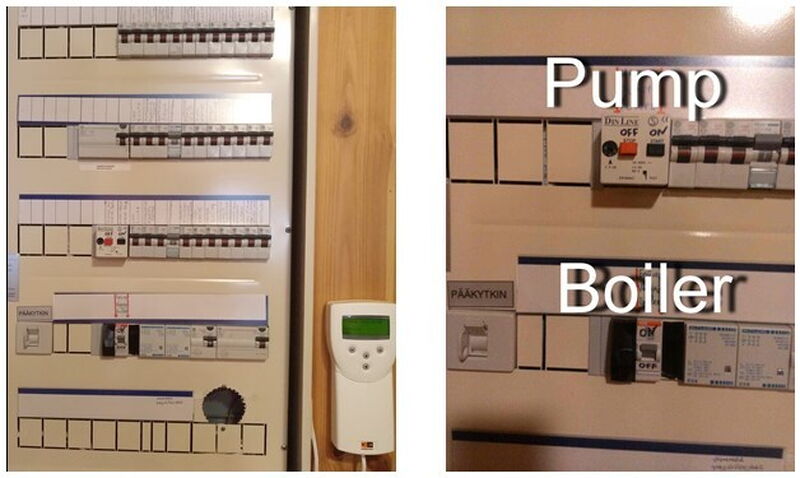 On the panel there are many switches. You need to use only: Pump, Boiler, SHACK
(and ACOM - only if its using is agreed with Alex)
When you ARRIVE: Turn the pump ON (black knob) – this activates the water pump
When you LEAVE: Turn the pump OFF (red knob) – this disactivates the water pump
If the Boiler switch is in the lower position OFF, you have to turn it ON. After about 3 hours, you will have warm water.
SHACK switch turns on the voltage to the Shack upstairs
ACOM switch turns on the voltage to a special stabilizer, from which the amplifier is powered. See the Amplifier Manual.
PLEASE DO NOT USE ANY OTHER SWITCHES IN THE BOARD WITHOUT THE AGREEMENT OF ALEX!
Download PDF