Using the grill
Cooking in the grill is sure to decorate your stay at OH73ELK. Please handle the grill and all accessories carefully. When you are ready for this - welcome to the grill and garden house.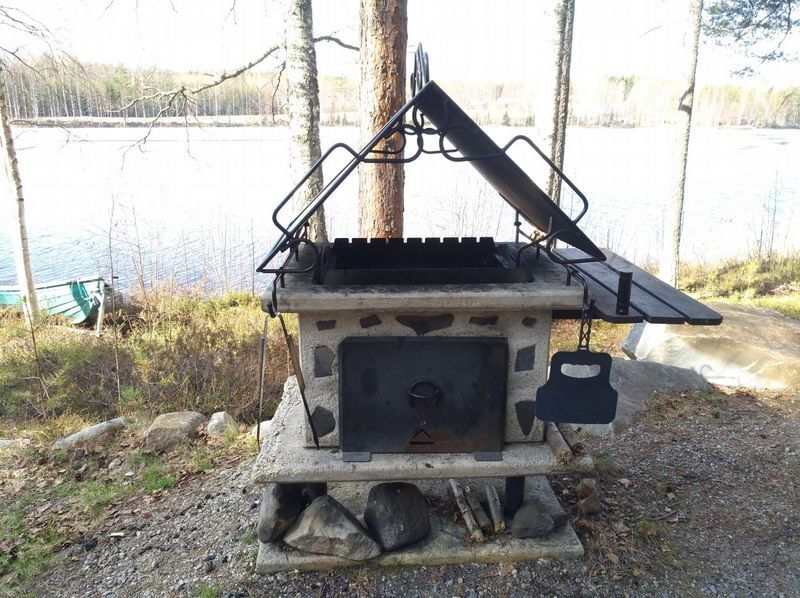 It is far better to use ready-made charcoal rather than firewood (the firewood burns quickly and unevenly). The grill has a swivel mechanism with a handle that can be used to change the intensity of cooking. The turning mechanism has a removable wooden handle that must be removed from the fire (for example, on the side table) after each use. A folding top roof with three fixing positions (the regulator on the left) also allows you to adjust the cooking temperature.
Before laying the meat (fish) on the main support and removable grids (clamps), please lubricate them with cooking oil. This will help you to clean the entire structure later.
Download PDF